Recipe of the week 5/9

K to Z Baked Chicken & Spinach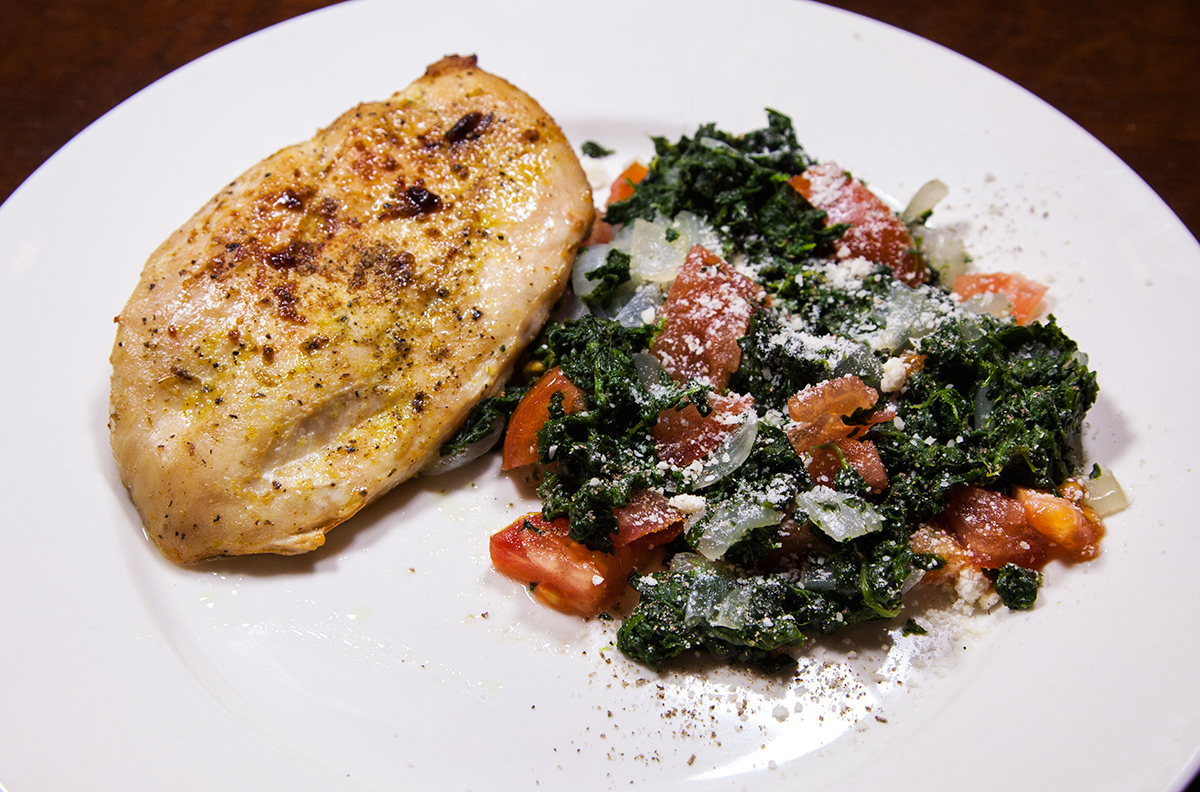 Ingredients (for chicken)
2 skinless, boneless chicken breast
1 tablespoons olive oil
1/3 tablespoon sea salt
1/3 tablespoon ground pepper
1/3 tablespoon all spice
2 tablespoon parmesan cheese
Directions (for chicken)
Preheat oven to 350 degrees F. Lightly oil a baking dish.

Stir in salt, pepper & all spice.

Arrange chicken in the baking dish. Brush oil mixture onto the chicken until thoroughly coated, pouring any extra over the chicken.

Bake in the preheated oven until no longer pink in the center and the juices run clear, about 30 to 45 minutes. An instant-read thermometer inserted into the center should read at least 165 degrees F.

When ready to serve, dish chicken and spinach, sprinkle parmesan cheese on top.
Ingredients (for spinach)
10oz frozen spinach
1 tablespoon olive oil
1/2 onion
1 tomato
1/8 tablespoon salt
1/8 tablespoon garlic powder
Directions (for spinach)
Heat olive oil in a large skillet, then add spinach and garlic powder. Stir for 2 minutes.
Add salt and pepper then bring to a simmer and allow liquid to evaporate a bit, then add onions, stir about 5 minutes.
When ready to serve add tomatoes and stir.
Every oven and stove top cooks differently. Please be sure to not over or under cook your meats, check all meats for proper temperature.