Recipe of the week 5/18

Bacon/Chicken Ranch Kabob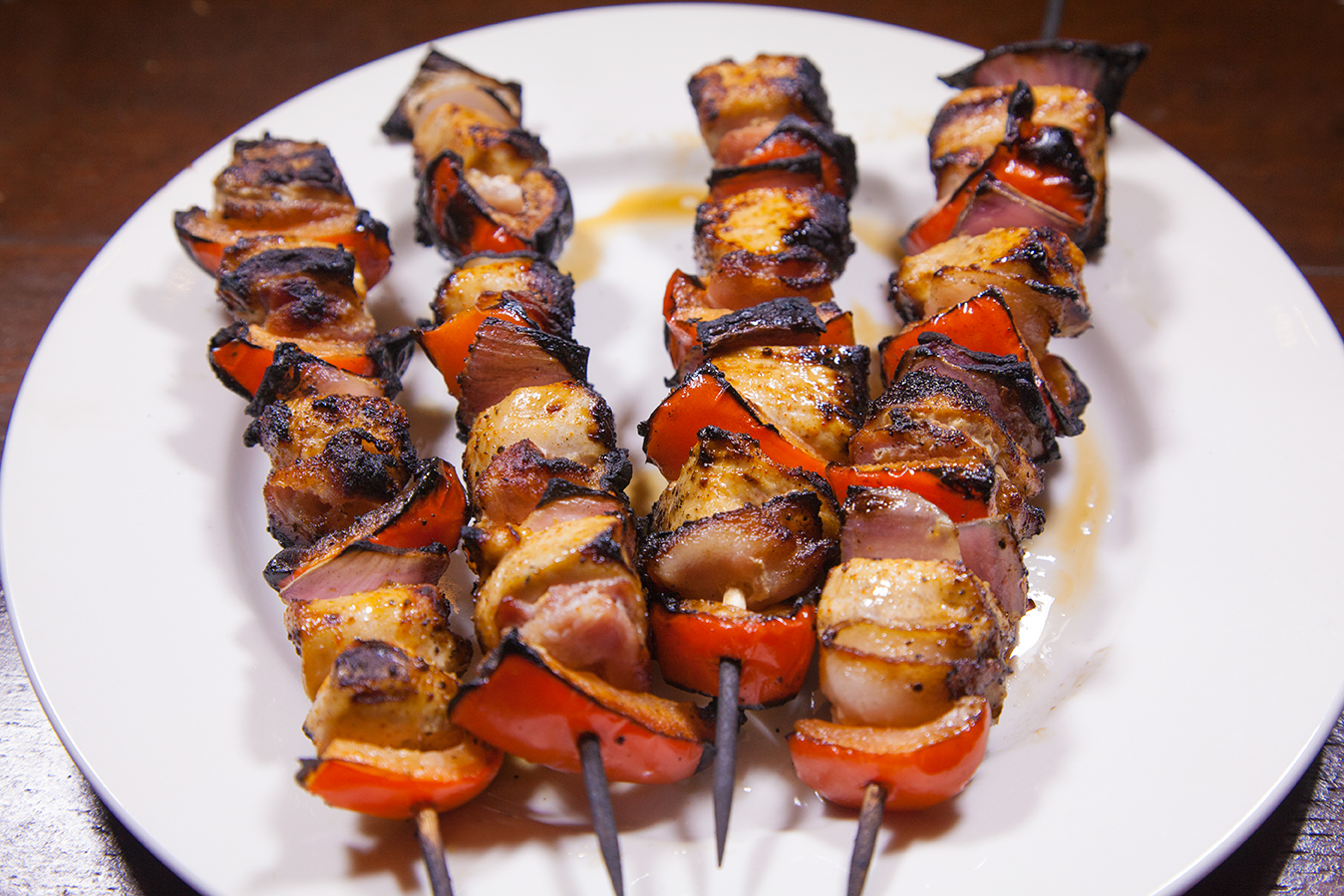 Ingredients
1/3 cup ranch dressing
1 tablepoon chile seasoning mix
2 skinless, boneless chicken breast halves – cut into 1 inch pieces
Red onion cut into 16 1″ pieces
Thick cut bacon cut into 16 1″ pieces
Red pepper cut into 16 1″ pieces
Salt and black pepper to taste
4 (8 inch) bamboo skewers, soaked in water for 2 hours
Directions
Mix ranch dressing and chile seasoning in a large bowl.
Mix in cut chicken in and toss to coat evenly. Cover bowl and marinate for 1-3 hours.
Preheat an outdoor grill for medium-high heat and lightly oil the grate.
Remove chicken from the bowl and transfer to a baking sheet lined with paper towels. Pat off the top layer of marinade, leave enough to cook.
Thread a piece of onion about 1 1/2 inches down the skewer. Then thread on a piece of chicken followed by a 1″ piece of bacon folded in half then a piece of red pepper. Repeat for 3 more times per skewer.
Repeat steps 5 for all four skewers.
Season chicken skewers with salt and pepper as desired.
Cook the skewers on the preheated grill, turning every 3 to 4 minutes, until nicely browned on all sides and the meat is no longer pink in the center, 12 to 16 minutes total per skewer. Serve with ranch dressing as a dipping sauce.
Every oven and stove top cooks differently. Please be sure to not over or under cook your meats, check all meats for proper temperature.