Recipe of the week 6/1

Pan Seared Tuna & Brown Rice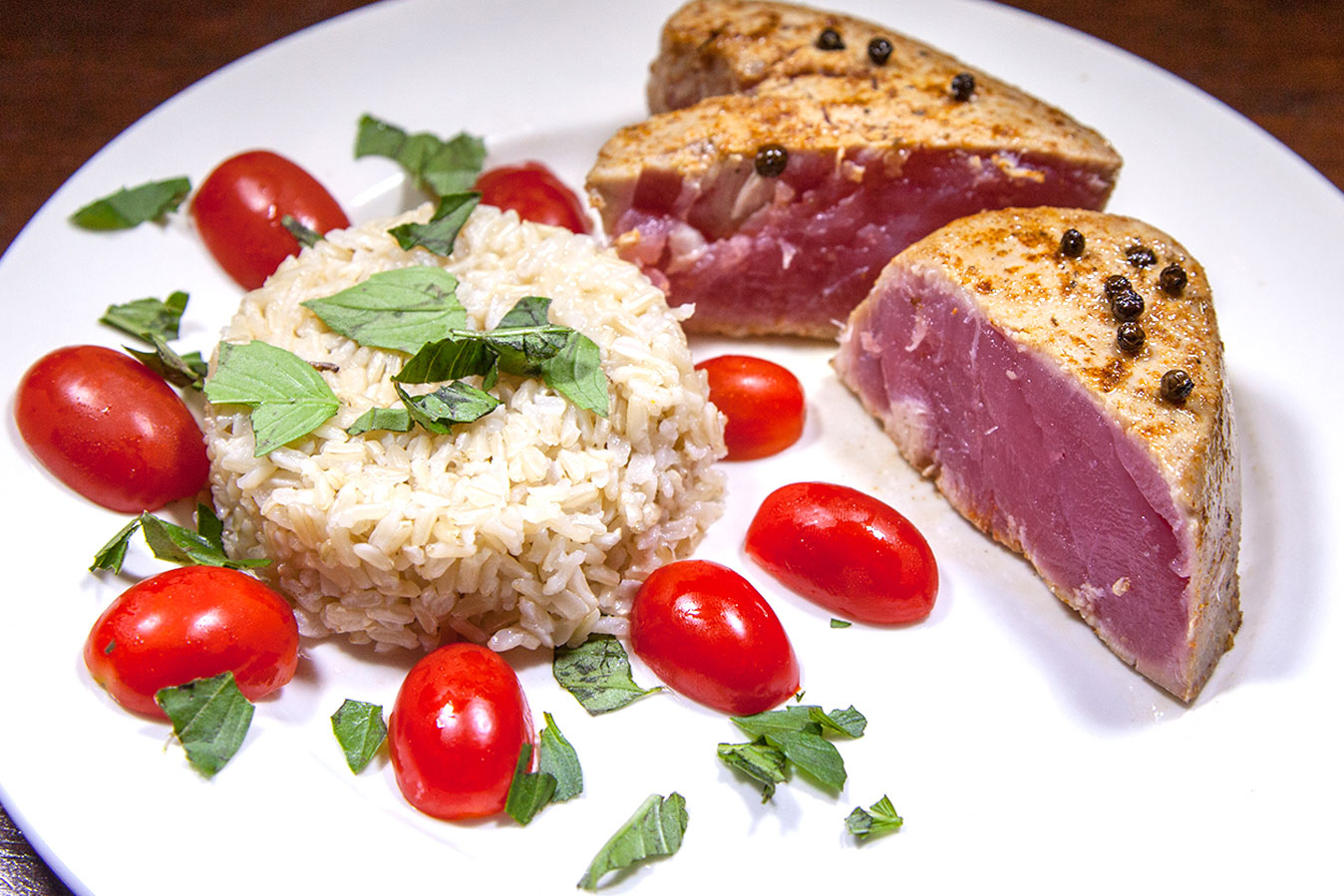 Ingredients (Pan Seared Tuna)
2 (5 ounce) ahi tuna steaks
1 teaspoon kosher salt
1/4 teaspoon cayenne pepper
1/2 tablespoon butter
2 tablespoons olive oil
1 teaspoon whole peppercorns
Directions (Pan Seared Tuna)
Season the tuna steaks with salt and cayenne pepper.

Melt the butter with the olive oil in a skillet over medium-high heat.

Cook the peppercorns in the mixture until they soften and pop, about 5 minutes.

Gently place the seasoned tuna in the skillet and cook to desired doneness, 1 1/2 minutes per side for rare.
Ingredients (Brown Rice)
1 Cup uncooked rice
2-1/4 Cups water
1/2 Teaspoon of salt
1 Teaspoon butter.
Directions (Brown Rice)
Combine all ingredients in 3 qt. saucepan.
Bring to a boil, stir once.
Cover with a tight fitting lid or foil; reduce heat and simmer 45 minutes.
Remove from heat and let stand (covered) 5-10 minutes longer.
Pack small bowl, place upside down and plate.
Add cut tomatoes & basil to plate.
Every oven, stove top & grill cooks differently. Please be sure to not over or under cook your meats, check all meats for proper temperature.