Recipe of the week 6/17

Halibut wait, it gets better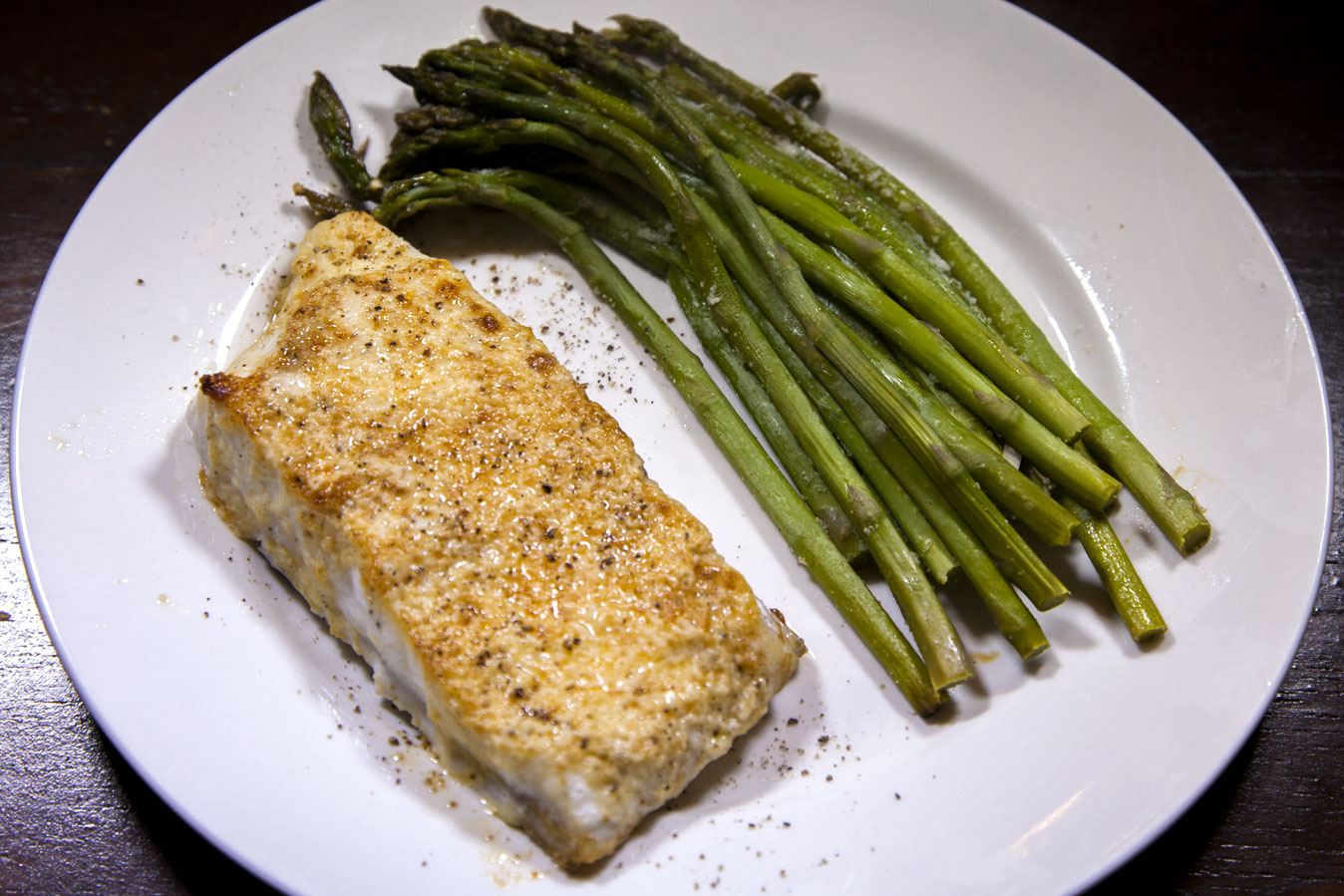 Ingredients
Directions
Preheat the oven to 425.

Grease a baking dish with butter.

In a bowl, mix the Parmesan cheese, butter, mayonnaise, lemon juice, salt, and hot sauce.

Arrange the halibut fillets in the prepared baking dish.

Very lightly salt & pepper for flavor

Cook halibut fillets 18 minutes in the prepared oven, or until easily flaked with a fork.

Spread with the Parmesan cheese mixture, and continue cooking for 2 minutes, or until topping is bubbly and lightly browned.
Every oven and stove top cooks differently. Please be sure to not over or under cook your meats, check all meats for proper temperature.